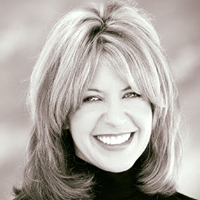 Maureen's real estate career started when she was 12 years old - taking care of the pool at her family owned and operated apartment communities. Her father was a developer -- the first to build, own and manage apartment communities in her small Western NY hometown. She grew up in real estate with her dad teaching her real estate basics that remain the same today.
Almost every day, she can still hear him his real estate wisdom that resonates through her daily practice. So much has changed in the real estate business, so much has stayed the same.
After graduating University of South Carolina with a B.S. in Business Management, she moved to Orlando to continue her real estate career gaining experience ranging from new sales for national builders to onsite residential sales in high-end communities. She worked in on-site construction trailers and traveled to Tampa temporarily bridging staffing gaps at a sister office.
She eventually followed her entrepreneurial upbringing starting a residential property management company. After many successful years, Maureen sold her company and traveled the world for three years.
Settling back in College Park in Downtown Orlando, in 1996 Maureen used her business experience to move about the country as a senior business consultant specializing in market expansions & startup businesses nationwide. Recognized by clients all over the country, Maureen is endorsed by business owners and senior management for her work ethic and commitment to her customer's goals.
In 2001, she brought her extensive business experience to her own real estate practice, forming MaureenMorell.com. Since then, Maureen has received awards for sales performance, is a sought after source for trends in traditional and social media marketing, home improvement that adds value, real estate pricing strategy, and she has served on panels for ethics and internet marketing.
It is with her usual commitment she continues in real estate with Charles Rutenberg Realty's office in Maitland. Her enthusiasm, energy and business experience makes her an unbeatable real estate partner for you.
Updated: 07/2016